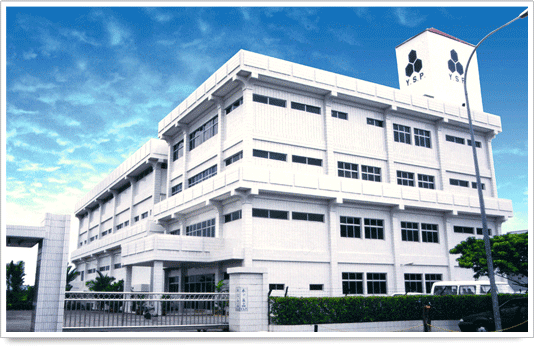 Founded in 1987, YSP Malaysia was originally a small-scale retailer of medicines. After more than two decades of hard work, we have become a leading pharmaceutical company in Malaysia. Our success is reflected by our growing business volume and marketing networks.
With research-based production, at YSP Malaysia we produce quality tablets, capsules, suppositories, and ointments. The products we carry include OTC, animal and aquacultural medicine. We constantly introduce new production technologies and develop new products, and we achieve sustainable management with quality products.
HEAD OFFICE
Y.S.P. SOUTHEAST ASIA HOLDING BHD. (552781 X)
Y.S.P. INDUSTRIES (M) SDN. BHD. (192593 U)
Address:Level 22, Menara LGB, No.1, Jalan Wan Kadir,
Taman Tun Dr. Ismail, 60000 Kuala Lumpur, Malaysia.
TEL:+603-7727 6390 (12 Lines)
FAX:+603-7727 6701
E-mail:info@yspsah.com
Website:http://www.yspsah.com
Malaysia cGMP Factory
Y.S.P. INDUSTRIES (M) SDN. BHD. (192593 U)
Address:Lot 3, 5 & 7, Jalan P/7, Section 13,
Kawasan Perindustrian Bandar Baru Bangi,
43000 Kajang, Selangor Darul Ehsan, Malaysia.
TEL :+603-8925 1215 (6 Lines)
FAX :+603-8925 1298
KUCHING BRANCH OFFICE
Address :No.66, Taman Pok Ai, Persiaran Rainbow,
Jalan Tun Ahmad Zaidi Adruce, 93150 Kuching,
Sarawak, Malaysia.
TEL :+6082-418 969
FAX :+6082-415 898
KOTA KINABALU BRANCH OFFICE
Address:No. B3, Type B, Neutron Riverside, Phase 2,
KM 5, Jalan Tuaran Bypass,
88450 Inanam, Kota Kinabalu, Sabah, Malaysia.
TEL :+6088-438 218
FAX :+6088-724 687
LOGISTICS CENTRE
Address:Lot 1, 2, 3, 4 & 6, Jalan 9/7, Section 9,
Bandar Baru Bangi, 43650 Kajang,
Selangor Darul Ehsan, Malaysia.
TEL :+603-8922 3987
FAX :+603-8922 2987