The name YungShin represents the common asset of all YungShin people. In 1952, Mr. Li Tian De, established YungShin pharmacy in Taichung, Taiwan. Dedicated to the goal of producing the best medicine to enhance people's health, the brand marked the beginning of what is now the YungShin Company.

YungShin has always maintained an association with the color white as a representation of flawlessness and cleanliness. White factory buildings, white uniforms, and white Vespa motorcycles reinforce the theme at YungShin, always projecting an image of cleanliness and purity. This tradition has been carried on for over six decades.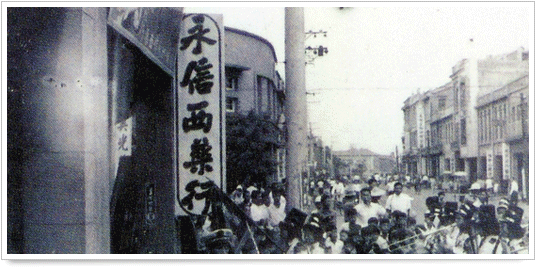 Quality and integrity have always been parts of YungShin's character. Since the founding of YungShin more than 60 years ago, we have insisted on accurate financial management, and to this day we run an ERP system of SAP to improve cost management and quality control. YungShin strives to be the most trustworthy partner in providing the best solutions for all customer health issues.

YungShin is a conscientious pharmaceutical company, taking care to ensure that all procedures are precise, every product is aimed for perfection, and business and quality standards remain consistent. Integrity is an essential quality for a pharmaceutical company that wishes to instill faith and trust in consumers.

The name YungShin represents the best quality, offering consumers peace of mind and the confidence to trust us with their health.